The Raspberry Pi

CSC321: Embedded Systems

First Semester 2018/2019
Versions
There are several versions of Raspberry Pis available on the market:
The first generation (Raspberry Pi 1 Model B) was released in February 2012

There is also a simpler and cheaper model A

Raspberry Pi 1 Model B+ was released in 2014.

Raspberry 2 with more memory was released in 2015

Raspberry Pi zero a stripped down version for 5 US$

Raspberry Pi zero W same as zero but with WiFi and Bluetooth for 10 US$

Raspberry Pi 3 fully equipped model that we will be using was released in 2016

Raspberry PI 3 model B+, improved version of B released in 2018

Raspberry Pi 4 Model B, Completely upgraded, re-engineered, Faster, more powerful released in 2019
For more information look up the
Wikipedia

page
Raspberry Pi 3 vs Pi 4 Specifications
Component
Pi 3
Pi 4
Instruction Set
ARMv8-A (64/32-bit)
ARMv8-A 64-bit
System on Chip(SoC)
Broadcom BCM2837
Broadcom BCM2711B0
CPU
4◊ Cortex-A53 1.2 GHz
quad-core A72 1.5GHz
GPU
Broadcom VideoCore IV
Broadcom VideoCore VI
RAM
1GB LPDDR2 (900MHz)--shared with GPU
1GB, 2GB, or 4GB LPDDR4 SDRAM
Networking
10/100 Mbit/s Ethernet, 2.4GHz 802.11n wireless
2.4 GHz and 5 GHz 802.11b/g/n/ac wireless LAN
Bluetooth
Bluetooth 4.1 Classic, Bluetooth Low Energy
Bluetooth 5.0, Bluetooth Low Energy (BLE)
Storage
microSD
microSD
GPIO
40-pin header, populated
40-pin header, populated
Ports
HDMI, 3.5mm analogue audio-video jack,
4◊ USB 2.0, Ethernet,
Camera Serial Interface (CSI),
Display Serial Interface (DSI)
2 ◊ micro-HDMI 2.0, 3.5 mm analogue audio-
video jack, 2 ◊ USB 2.0, 2 ◊ USB 3.0,
Gigabit Ethernet, Camera Serial Interface (CSI),
Display Serial Interface (DSI)
Operating Systems on the Pi
Raspberry Pi 3 is a full blown computer with the following specifications
64 bit quad core processor

1 Gbyte of RAM

32 Gbyte of SD card (Our Lab Version)
This allows a great deal of flexibility when it comes to operating systems to be installed on the machine
Raspbian
Raspbian is a free operating system based on Debian optimized for the Raspberry Pi hardware.

It contains most of the software packages you also find on Ubuntu.
The Desktop is however stripped down to make it more
responsive on a processor that cannot cope with the speed of a PC.,

Raspbian provides more than a pure OS:
it comes with over 35,000 packages,
pre-compiled software bundled in a nice format for easy installation on your Raspberry Pi.

Current version is Raspbian Buster(26-09-2019)

Raspbian comes pre-installed with plenty of software for education,
programming and general use. It has Python, Scratch, Sonic Pi, Java, Mathematica and more.
Other OS
Ubuntu Mate is an Ubuntu variant for the Pi

Windows 10 IOT core, a windows variant. I have never tried this but
Windows gurus may give it a try if they cannot live without Windows on the Pi

Android: There are several Android versions for the Pi floating
around on the WEB. Your success on these may vary

Kodi is a multimedia server that will allow you to listen to music,
look at photos or watch films. Connect your Pi to a TV set
(through the HDMI connector) and a stereo and off you go!
If this is not enough for you, then search the WEB for more.
Third Party Operating System
BCM2835 CPU
The CPU has got an ARM processor core with 4 64 bit CPUs

The operating system and the Linux kernel are still 32 bit versions

Around the CPU there are plenty of interfaces

To know the details (the interfaces only!) have a look

at the data sheet explaining them (205 pages!)
BCM2835 Peripherals
Here are some of the Raspberry Pi peripherals:
Raspberry Pi and the real world
You can easily connect
General Purpose Input Output signals

These are 3.3 V single pin signals used e.g. to drive a LED,
a relay or any other device needing a digital signal level

You can program it input or output

With pull-ups or pull-downs

To read switch state

To drive a 3.3V output level (and light a LED)
Connection to bread board: The cobbler
Other RPI Connections
I2C
is a serial bus often used in computer systems of for short distance interfacing. Many devices having a
I2C
port are available and we will program a few:
ADC

DAC

Real time clock

EEPROM

BPM180 barometric pressure sensor

We also have a 2-line LCD display needing some 8 signals
(+ power and gnd). A serial to parallel interface (shift register)
with I2C interface eases the connection to the Raspberry Pi
as only 4 serial signal lines are needed: SDA, SCL, Vcc, Gnd
More interfaces
There are more interfaces which we will not necessarily use during the course. Students who think that they do not learn enough during this course are invited to come forward. We can easily give you more exercises, e.g to make
Bringing the RPI to life
This is what you will need to bring a Raspberry Pi to life:
The Raspberry Pi board

A case (this increases the chances the Pi will survive for more than a week)

A 5V, 2.5A power supply with micro USB connector

A USB keyboard and USB mouse

A screen with HDMI connection of HDMI to VGA adapter
Once the Raspberry Pi is up and running you can replace the screen, keyboard and mouse with your laptop or other computer and access the Pi through a remote desktop.
The software
Go to the Raspberry Pi
download page

and download the Raspbian image. It comes in 2 versions
This will get you a zip file, normally downloaded to your $HOME/Downloads directory.
Writing an image to the SD card
balenaEtcher
is a graphical SD card writing tool that works on
Mac OS, Linux and Windows, and is the easiest option for most users.
Install balenaEtcher ( Command Line).

Connect an SD card reader with the SD card inside.

Open balenaEtcher and select from your hard drive the Raspberry Pi .img or .zip file you wish to write to the SD card.

Select the SD card you wish to write your image to.

Review your selections and click 'Flash!' to begin writing data to the SD card.
The moment of truth
Safely remove the SD card from your system (unmount if mounted!)

Put it into the SD card slot of the Pi

Power on the machine

With a little bit of luck, it should boot

For more details of installing Raspbian on the SD card using a Linux system see

https://www.raspberrypi.org/documentation/installation/installing-images/linux.md
First login
Raspbian has a default user name
Create your own user and add him to the sudo group:
adduser
rpi01
and follow the instructions on the screen
usermod -a -G sudo rpi01
Then login with this new login name and upgrade the system to the latest revision of all programs:
sudo apt update
sudo apt
upgrade or
sudo apt dist-upgrade
Adding software packages
Once you have come this far you may want to add additional software packages, emacs being one of them You will continue adding packages as you use the system and you will see what is missing.
Configuring the system
We have seen that the system image takes 1.6 Gbytes our SD card however provides 32 Gbytes. How to use it to its full capacity? Start raspi-config (which is a program dedicated to the Raspberry and does not exist on PC Ubuntu)
Go through all the options of the program and see if they make sense to you.
Accessing the RPI remotely
Of course we can use the interfaces on the Raspberry Pi to connect a screen, keyboard and mouse and use it in stand-alone mode but we can also make use of the PC resources and access it remotely There are several ways to access the RPI remotely:
Using the VNC server on the Pi you can access it
with a remote desktop from the PC

The secure shell (ssh) allows you to get a remote terminal in the Pi

With scp you can copy files back and forth between the Pi and the PC

With nfs you can mount part of the Pi file system into the
PC file system tree and access the PI SD card as if it was a local PC disk.
The remote Desktop
Remote Desktop (2)
When running the remote desktop you are working on the Raspberry Pi with the screen, keyboard and mouse replaced by the devices on the PC. You have the same functionality as if the screen was connected to the Piís HDMI port and keyboard and mouse were connected to the USB ports on the Pi.
nfs the network file system
With nfs you can mount part of the Piís file system tree onto your PC file system. This allows you access to the Piís files as if you were using a local disk. You cannot run any Rasberry Pi programs this way however. It is interesting if you cross-compile Pi programs on your PC, which will be immediately visible on the Pi.
ssh the secure shell
In the case of ssh you have a single terminal window that is connected to a shell on the Pi. The command is: ssh
userOnPi@piIPaddress
Where piIPaddress can be the Piís IP address of host name. If you specify the -X option you can run X-11 based programs where the X protocol is run over the ssh connection.
ssh session example
Here you see a screen dump from the PC with a remote terminal that started an emacs session on the Pi.
scp
To copy a file from the PC to the Pi this would be the command: scp myfile.c
rpi01@rpi-10
:exercises/solutions/exercise_2 This will copy the file ďmyfile.cĒ into the sub-directory exercises/solutions/exercise_2 on user rpi01's home directory on the Pi. Of course user rpi01 must exist on raspberry10. Instead of specifying the machine name: rpi-10 you can also give its IP address.
Compiling C programs for the Raspberry Pi
Just like Linux on the PC, Linux on the Raspberry Pi uses the GNU C compiler gcc. The front end:
are the same. However, the code generator is different since now we compile for the ARM processor and not the Intel processor used on the PC
Cross-Compilation for the Pi
As explained in a previous lecture we can also compile C programs for the Raspberry Pi on the PC Linux system using a cross-compiler. The cross compiler we will use is named arm-linux-gnueabihf-gcc and it is part of the
tools

package for the Pi. It exists also as an Ubuntu package to be installed with apt.
--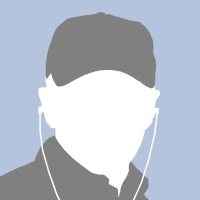 Isaac Armah-Mensah - 2018-10-10
Comments