SMART ENERGY SYSTEM
INTRODUCTION
Energy cost electrical meter is a device built to calculate the cost of electrical current an electrical device consumes. Energy cost is more efficient as compared to other electrical and prepaid meters. Our normal electrical and prepaid meters give insight into the energy cost all the devices connected to it consumes and it can finish at any time. For our electrical cost meter, it helps one to know the amount of electric current an electrical device consumes. Also, it gives you control over the current you are consuming since you know the amount of current consumed at a time helping one to save money and energy. One can know the amount of current consumed daily by a specific electrical device. Furthermore, when going to purchase an electrical device, there would be different kinds of that device but with the help of the electricity cost meter, one would know the device which consumes the least amount of energy. This proposed system will provide a secure and efficient way for electricity measurements. It is also portable and helps us to know how much electricity our electrical devices consumed. By this, it helps to save energy and money on electrical bills.
DEVICES USED AND WHY
ESP8266 NODEMCU
NodeMCU
is an open-source firmware and development kit that helps to prototype or build
IoT
products. It includes firmware that runs on an ESP8266 WI-FI
SoC
from Espressif Systems and hardware which is based on the ESP-12 module. The reason for the use of ESP8266 is that the ESP8266 Integrates 802.11b/g/n HT40 Wi-Fi transceiver, so it can not only connect to a WIFI network and interact with the Internet, but it can also set up a network of its own, allowing other devices to connect directly to it. Since we will be needing internet to transfer our data to a server and the mobile app will pick the data from the server through the internet, we need WIFI to do this and ESP8266 serves as a controller and have WIFI module embedded in it.
AC TO DC POWER MODULE SUPPLY(HLK-PM01)
The use of this converter is to power the ESP8266 controller and the current sensor. The reason we are using this converter is that power voltage passing through the switch is 240V and our microcontroller only needs 5V to power it since we will be plugging the device to the switch. So, the converter will be used to convert the 240V to 5v so as to be able to power the controller and the sensor without any effect.
30A CURRENT SENSOR (ACS712)
The Current Sensor Module ACS712 consists of a precise, low-offset, linear Hall circuit with a copper conduction path located near the surface of the die. Applied current flowing through this copper conduction path generates a magnetic field in which the Hall IC converts into a proportional voltage. Sensing and controlling current flow is a fundamental requirement in a wide variety of applications including, over-current protection circuits, battery chargers, switching mode power supplies, digital watt meters, programmable current sources, etc.
This
ACS721
current module is based on the
ACS712
sensor, which can accurately detect AC or DC current.
The maximum AC or DC that can be detected can reach 20A, and the present current signal can be read via analog I / O port of Arduino. This ACS712 module can measure current AC or DC current ranging from +5A to -5A, +20A to -20A and +30A to -30A. These modules output Analog voltage (0-5V) based on the current flowing through the wire; hence it is very easy to interface this module with any microcontroller. So ACS712 is used to measure current using a microcontroller. We will be using the 30A ACS712 for our project because the current passing through the socket is about 16A which is not up to 30A so it can cope with it.
SOCKET
The electricity meter cost device will be having its own socket where devices whose current are to be measured will be plugged inside the device's socket so as to enable the current to pass through the device.
POWER PLUG
The power plug will be connected to a wall switch/socket. So, the plug will transfer the power to the controller and sensor.
ARCHITECTURE
FRITZING DIAGRAM
FLOWCHART
MOBILE APP USER INTERFACE
HOW THE SYSTEM WILL BE USED
Arduino energy cost electrical meter is a device that measures the amount of electrical energy consumed by an electrical power device. This device will help one to know the specific amount of electricity an electrical device consumes. The device will be built such that it will have a socket and a power plug. To check the amount of electricity an electrical device consumes, the electrical device should be connected to the socket of the Energy cost electrical meter and the power plug should be turned. With this, the amount of electricity consumed within a period of time should be displayed on a mobile app that is connected to the meter.
--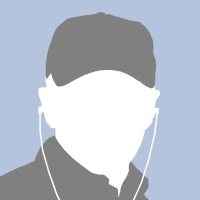 Aaron Tetteh - 2020-03-04
Comments
HOW THE ELECTRICITY COST METER DEVICE IS GOING TO BE USED